So you're thinking about buying a side-by-side and have a question that Do Side By Sides Have Titles?
Maybe you're wondering if your state requires registration for a UTV. The answer is most likely: Yes. Most states treat this just like buying any motor vehicle you are going to drive off-road or not.
If the seller of the side-by-side you're thinking about doesn't have the title, it may be stolen. Side by side, have a vehicle identification number (VIN) just like your truck.
Do Side by Sides Have Titles?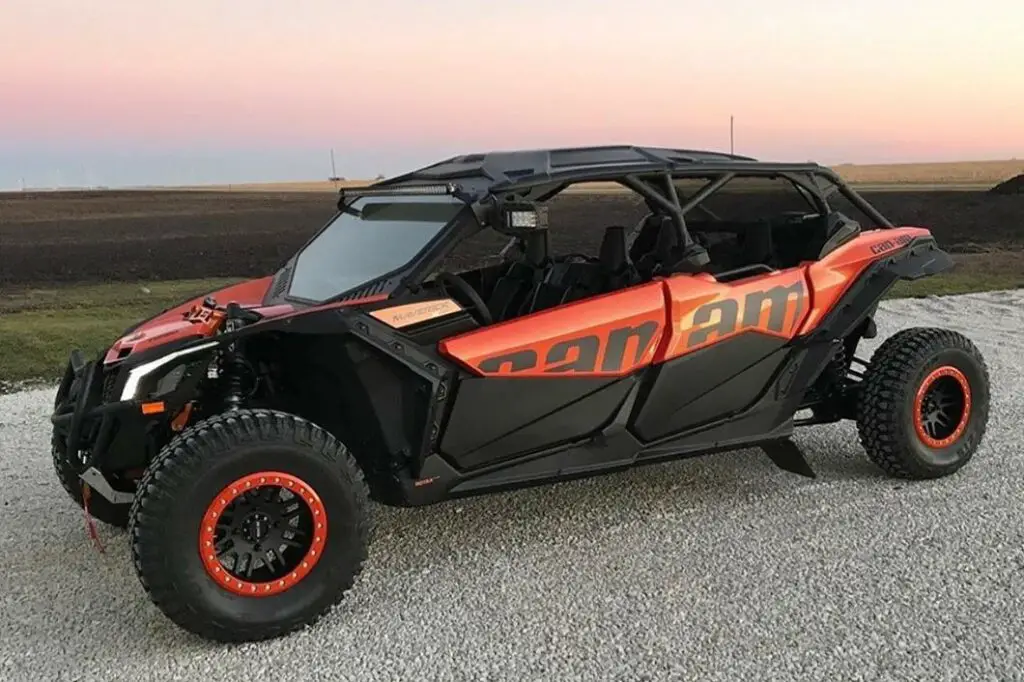 Buying a side-by-side (UTV) is a lot like buying a motorcycle or a car. Almost every state requires you to have a title and register your UTV or ATV.
Whether you're planning a cross-state trip or want to try out your new side-by-side, you should always check the state's UTV legislation. Avoiding legal issues is essential.
An ATV or UTV is defined differently in every state. Registration and titling laws also differ state by state, along with rules on where and when an off-road vehicle may be operated. 
UTV/ATV titling and registration are usually handled through the state motor vehicle agency.
All states require some basic information for these transactions:
You will need a signed title and notarized title or a manufacturer's statement of origin.
A bill of sale
The VIN number
Proof of insurance
Taxes and Fees
Make sure to check your state's UTV/ATV title and registration requirements before visiting the DMV. If you're lucky, you live in one of the states that don't require a title.
Most states didn't require titles for these kinds of recreational vehicles until the 1990s. Just what you needed; more paperwork, fees, and trips to the DMV.
Can I Buy Side by Side Without a Title?
Things to look for:
Stolen side by side
It has a Lien
It's an older vehicle
Sure, it's not illegal to buy a vehicle without a title, but you better not drive it off your own property if you do. Then if you go to sell it, the next buyer is going to have to accept that you don't have the title. Unless you go through the process of filing for a lost title and then get one.
Worst case scenario: (and this is a big one) you buy a side-by-side only to find out it's stolen and has a lien. At that point, the seller has probably vanished, and you don't own that vehicle. You don't want that to happen, so best to just buy a car with a clean title. 
Titles were not required until the 90s, so if the UTV/ATV you are looking at is older, it may not have a title. In this case, a bill of sale is all you need.
Red Flags to Look for When Buying A Side by Side Without a Title
Meeting locations
VIN spoofing
Matching information on the title
Price is far below market value
There are a lot of shady people out there that want to rip off as many people as they can. Your loss is their gain. That's the sad reality we live in now, and you can't trust anyone. These people will go to great lengths to deceive and manipulate you to get what they want. 
One example is meeting locations: When you are going to meet up to look at a vehicle, if they pick a public place "because they feel safer," it's most likely because they don't want you to know where they live and there could be something wrong with the vehicle or title that they are hoping you'll miss until you get the vehicle home and they get the money.
Another tough-to-spot trick is switching the VIN plates. If the VIN plate looks too new or it has any tool marks on it, something is not correct. Some people will even scratch the VIN completely off if it's stolen.
Check the Title for details about the vehicle. The VIN number on the title should match the number on the VIN plate to a T. If the VIN matches, you are probably ok, but just to make sure, you can look at their insurance card too. 
If their price seems too good to be true, it probably is. Ask them, "why are you selling it?" What's wrong with it? Maybe it's stolen, and they want to get rid of it quickly.
What Is a Bill of Sale and Do I Need One?
When purchasing any vehicle, a legally recognized transfer of ownership must occur. The bill of sale is a contract between the seller and the buyer. This contract is what the state recognizes before transferring a title and registration to a new owner.
It protects the buyer from the seller reporting the vehicle stolen after the transaction. Once you have a signed bill of sale and a signed and notarized title, that vehicle is yours on paper, and the courts tend to recognize paper over he said, she said. 
The bill of sale also protects the seller from being sued. If someone is injured or property is damaged by the vehicle, they can come after the owner of the vehicle. 
FAQs
I have an MCO, not a title. What to do?
If you have a Manufacturer's Certificate of Origin, the DMV can get you a title with the MCO, proof of insurance, and the Bill of Sale.
Where is the VIN located on an ATV or UTV?
The VIN will be stamped on the frame somewhere for an ATV, usually on the front by the left front tire. You can check your Owner's manual. For a UTV, the VIN is Usually found on the passenger side frame in front of the rear tires.
Does Polaris RZR have titles?
Yes, all modern UTVs have titles. 
Can I drive side by side on public roads?
About half of the United States allow UTVs on public roads if you have headlights, taillights, turn signals, windshields, rearview mirrors, and vehicle registration plates. Check your state laws.
Conclusion
Buying a side-by-side ATV is no different than buying a car. They require the same legal paperwork and insurance.
You have to make sure and inspect them just like you would a new or used motorcycle or truck as well.
Having the extra paperwork for what is a toy may not seem fun, but it will protect you in a legal sense, and that's worth the hassle, right?