While last week's bikes of the week featured a crazy banshee powered cafe racer, this weeks bikes are all about speed. A completely custom built motorcycle by Hazan Motorworks and a classic 1955 Vincent Black Shadow.
Max Hazan is a relatively newer custom motorcycle builder who builds some of the most beautiful bikes. Most of his work is creating bikes for clients, but he also manages to sneak in a few builds for his personal rides. This land speeder named "Salt Shaker" is probably his fastest build yet.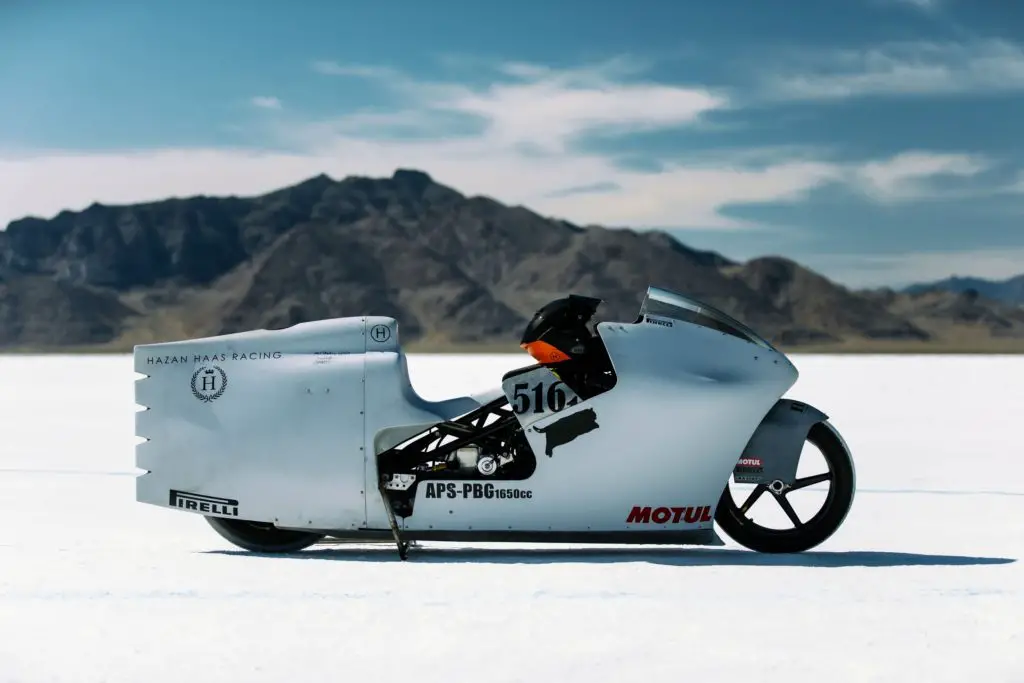 Part Star Wars land speeder and part fighter jet, the Salt Shaker has a unique and streamlined appearance. This build was a collaboration of efforts between Hazan and Haas Moto Museum to form Hazan Haas Racing. Their collaboration had one goal in mind, speed! The Salt Shaker was specifically designed for the Bonneville salt flats, hence the name.
This motorcycle is not based on any other bike. In fact the entire frame was custom built to house a 1650cc V4 pushrod engine sourced from a Motus MST. The V4 is an absolute brute stock with 180hp on tap and loads of torque, but Hazan couldn't keep this engine stock. Max added a Garrett GT28R turbocharger which bumped the power output up to 250-270hp!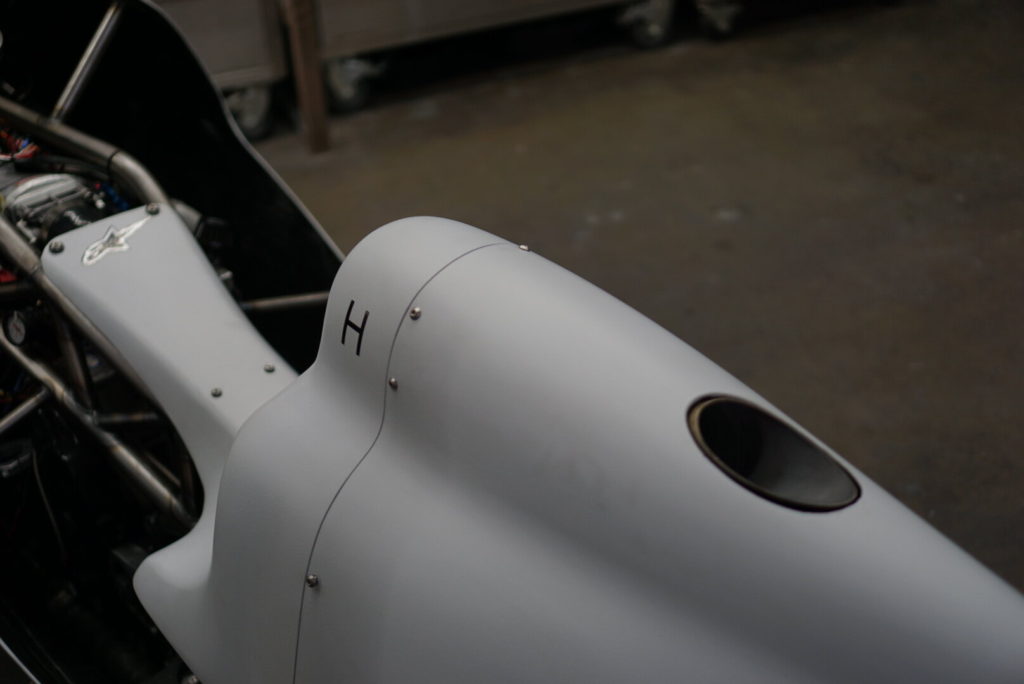 The Salt Shaker ended up being to light for all of the power it made. In order to get good traction and create a more stable ride, essential when you're trying to go over 200mph, Max added 150 lbs to the bike. This brought the wet weight of the Salt Shaker to 625lbs.
Max says he hit a top speed 215mph on the timed mile, but the bike still had more to go. The average speed over the 1 mile was 207.9 mph.
Resto Mod Vincent Black Shadow
When you think of the original sport bike, most people think of the Vincent Black Shadow. Why Vincent? Well the Black Shadow held the record for fastest production motorcycle at 125 mph from 1948 to 1973. That's quite a feat especially considering that Vincent stopped producing motorcycles in 1955.
Black Shadow's are gorgeous motorcycles, feats of engineering, and extremely valuable. Even Hagerty considers a Black Shadow condition a bargain. MotoRRetro decided to create a custom Black Shadow with modern handling. This amazing build took 6 years to perfect.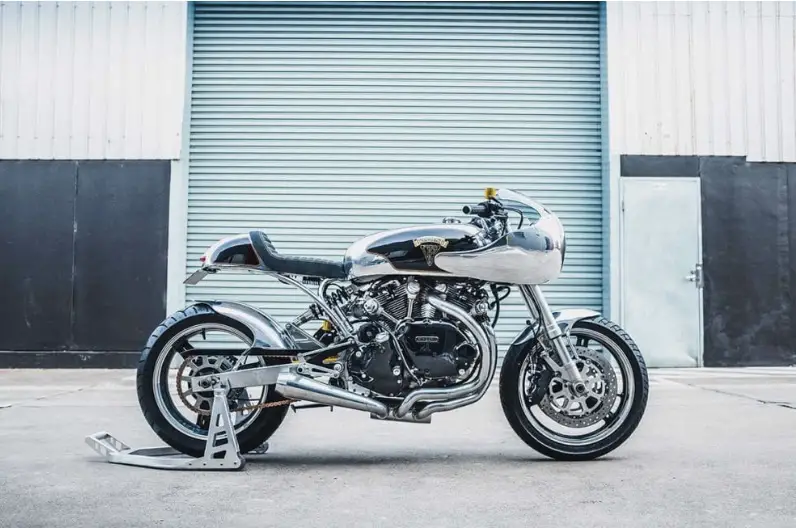 The engine was modified with a TPV twin spark 600cc top end kit, enlarged valve heads, improved finning and pushrod tunnels. These modifications pushed the displacement up to 1200cc. The Vincent also got a convenient electric ignition and starter. This bike also stores the oil in the frame and has Suzuki GSXR forks and wheels. This gave the bike great handling to match with its speed and beautiful looks. To read more about this build check out Return of the Cafe Racer's article here.